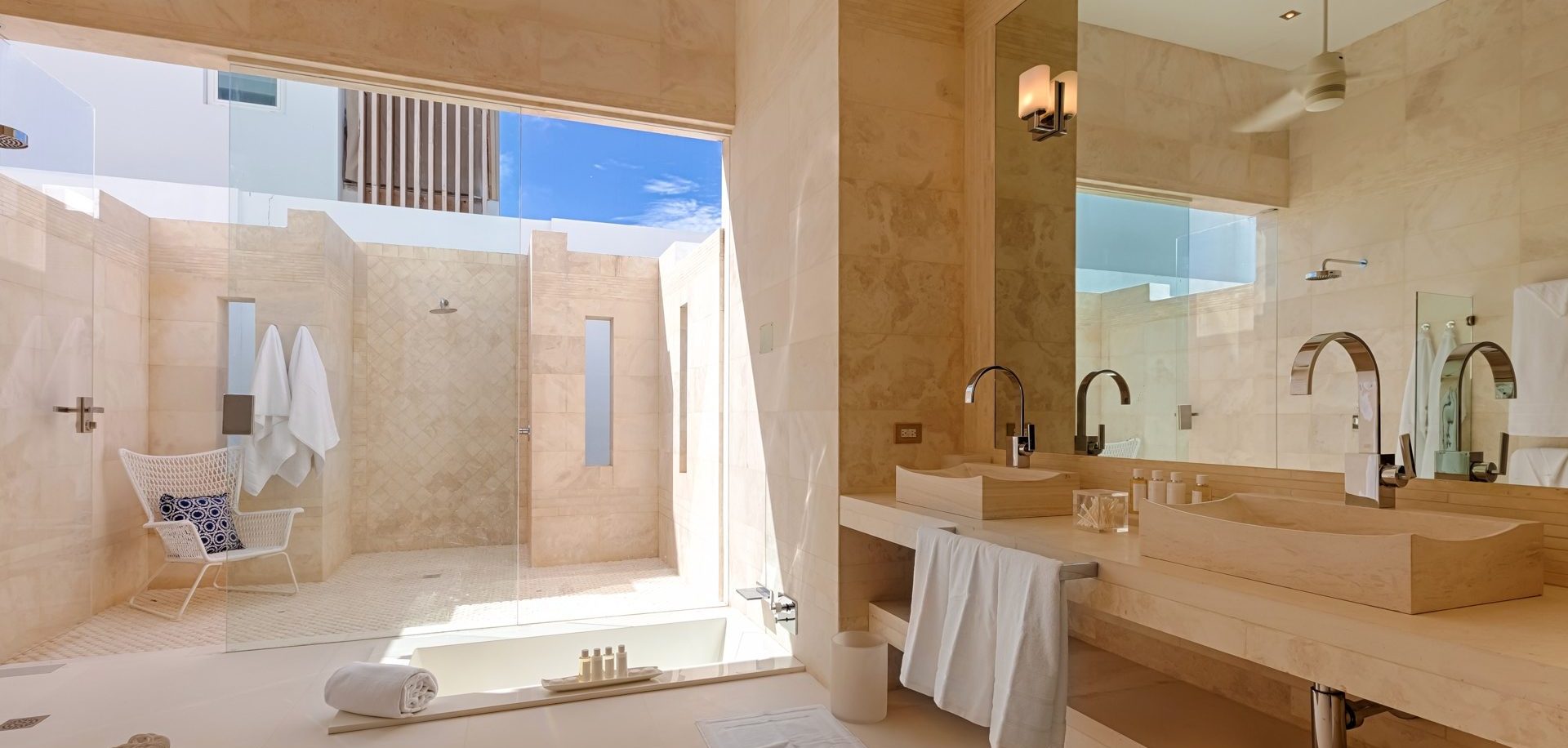 Sunset Homes, one of Anguilla's leading architecture design and construction firm, is proud to announce the addition of a new service as part of its Architectural Engineering division.  The service, MEP Consultancy was launched recently by the company in response to a growing need in the area of building services on Anguilla.
Sunset Homes' MEP services (an acronym for Mechanical, Electrical, Plumbing) comprises the design, installation, operation and monitoring of the mechanical, electrical and plumbing systems required for the safe, comfortable, cost-effective and environmentally-friendly operation of modern buildings. 
Utilizing the expertise of MEP engineering specialists, Sunset Homes works closely with local tradesmen and construction professionals to provide supervision, cross-checking, guidance and troubleshooting on commercial and residential construction projects.  They influence the design of a building and play a significant role in the sustainability and energy demand of a building.
Sunset Homes' MEP services are intended to assist with designing new facilities' mechanical, electrical and plumbing systems, as well as renovations and upgrades to existing facilities. Some of the services provided include:  Design and installation of HVAC (Heating, ventilation, and Air Conditioning) systems, interior and exterior lighting systems, Low Voltage Systems (encompassing fire alarm, security intrusion, security surveillance, CATV (Community Antenna Television ) systems, access control & door/gate entry systems, home theatre, multi-zone stereo systems, intercom systems, wired/wireless network systems, structured wiring, nurse call systems and central vacuum systems); cold and hot water distribution systems and irrigation installations. 
Through early involvement and better communication between the different individuals involved in the design and construction process, energy and cost savings can be made. Some US based studies have shown that anywhere from 25% -50% savings could be achieved on energy through better collaboration at the early stages of construction. Air conditioning and lighting are the two main areas where cost and energy savings can be substantial.
And while improved MEP systems can benefit the bottom line, they are also critical in the integration of sustainable development best practices in building on Anguilla as well as throughout the Caribbean region. Some of the key green MEP improvements that reduce impact on our natural resources, and the budget, include:  Green Plumbing – water efficient irrigation, showers and commodes, as well as  tankless water heaters and solar thermal systems; Electrical Systems – low-energy consumption fixtures and bulbs (i.e, LED) and use of natural light instead of electrical lights; and Mechanical Systems that include ventilation, air conditioning, filtration, and even humidity control  based on energy efficiency and weatherization strategies.
Request A Free Consultation