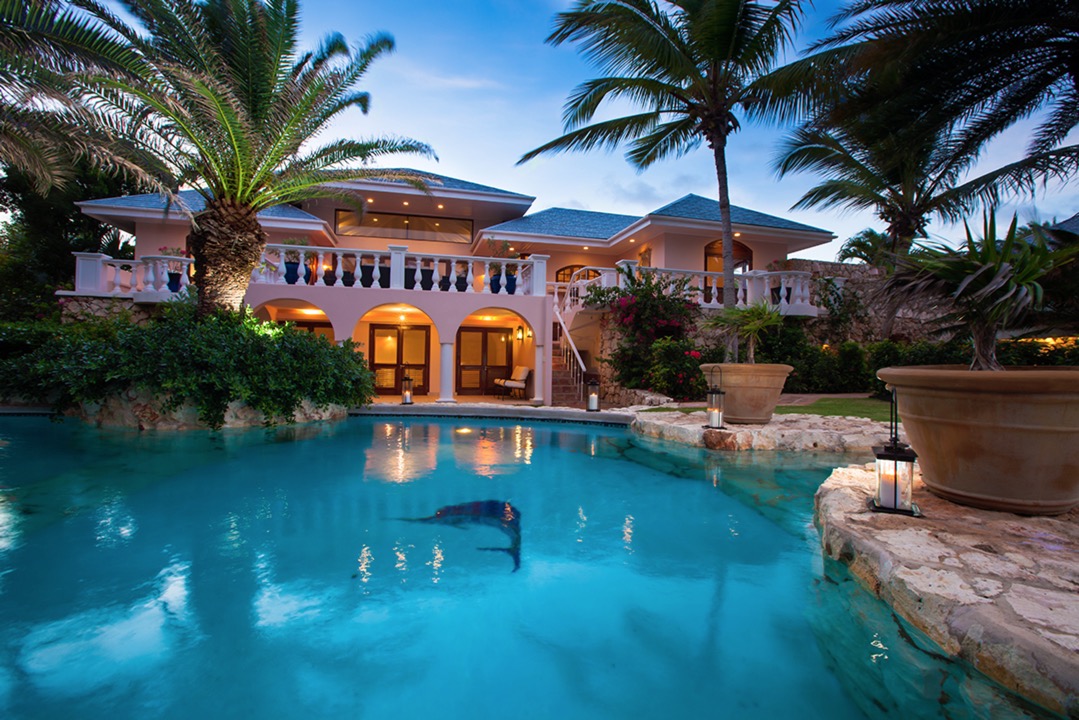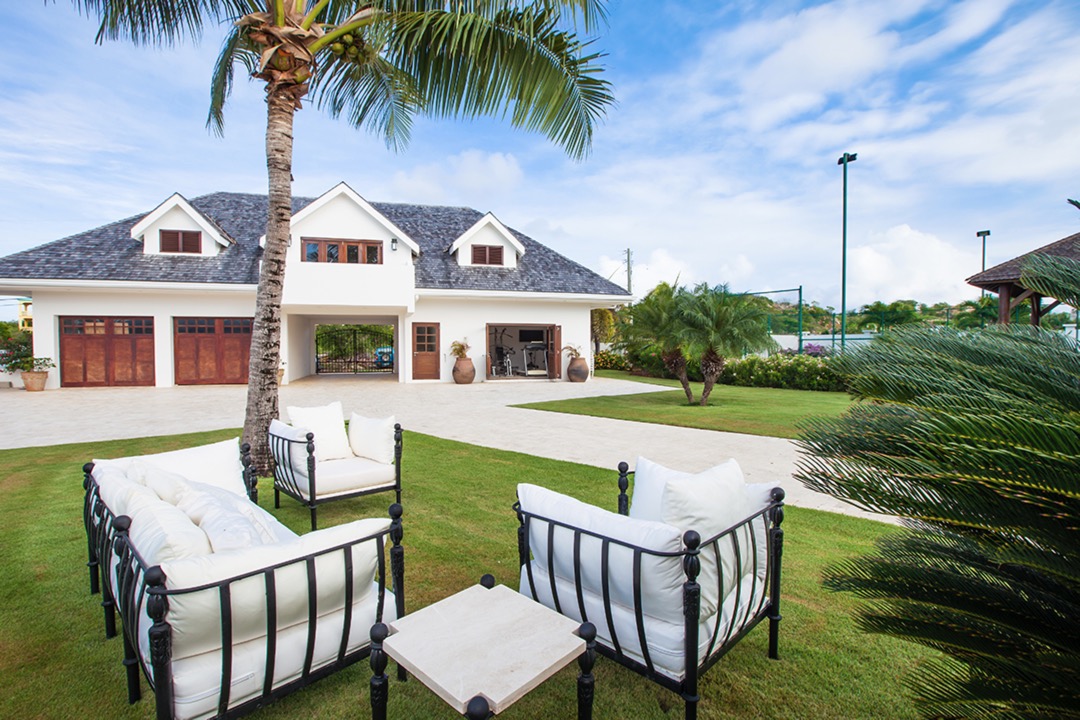 Renovation and Expansion Work
Location: Little Harbour, Anguilla 
Brochure: Indigo Villa
The standard bearer for cool Caribbean elegance, Villa Indigo is often cited as Anguilla's most inviting and gracious villa property as its estate setting harmoniously blends European sophistication with Caribbean chic.
Located in Little Harbour, within the protective waters of Cinnamon Reef on Anguilla's southern coast, Indigo Villa captures breathtaking views of St. Martin and St. Barth's. Indigo boasts its own private inlet beach and ocean sundeck with floating platform. Early risers are treated to a rejuvenating sunrise each morning amid a peaceful and serene setting.
This classic nine bedroom villa sits on 1.41 sprawling acres of waterfront land and embodies the idyllic indoor/outdoor living style of the tropics. The villa is surrounded by lush, meticulously cultivated gardens filled with palm trees, hibiscus and bougainvillea and features a spectacular freeform stone swimming pool.
The uniquely designed main lounge opens up onto to a large patio overlooking the pool, gardens and views of the Caribbean Sea. A romantic dining pavilion on the lower level offers the perfect spot for a dinner just for two or a gathering for friends and family.
A grand, two-storey, entrance complex and tennis pavilion were recently added as part of the villa's extensive multi-million dollar renovation. The drive through entrance structure features two ensuite-bedrooms on the top floor with an intimate living room and galley kitchen as well as a gym and garage on the ground floor. A simulated grass tennis court, lighted for night play, and adjoining tennis pavilion with seating is also featured for tennis enthusiasts.