Santosha Villa Estate – Long Bay, Anguilla B.W.I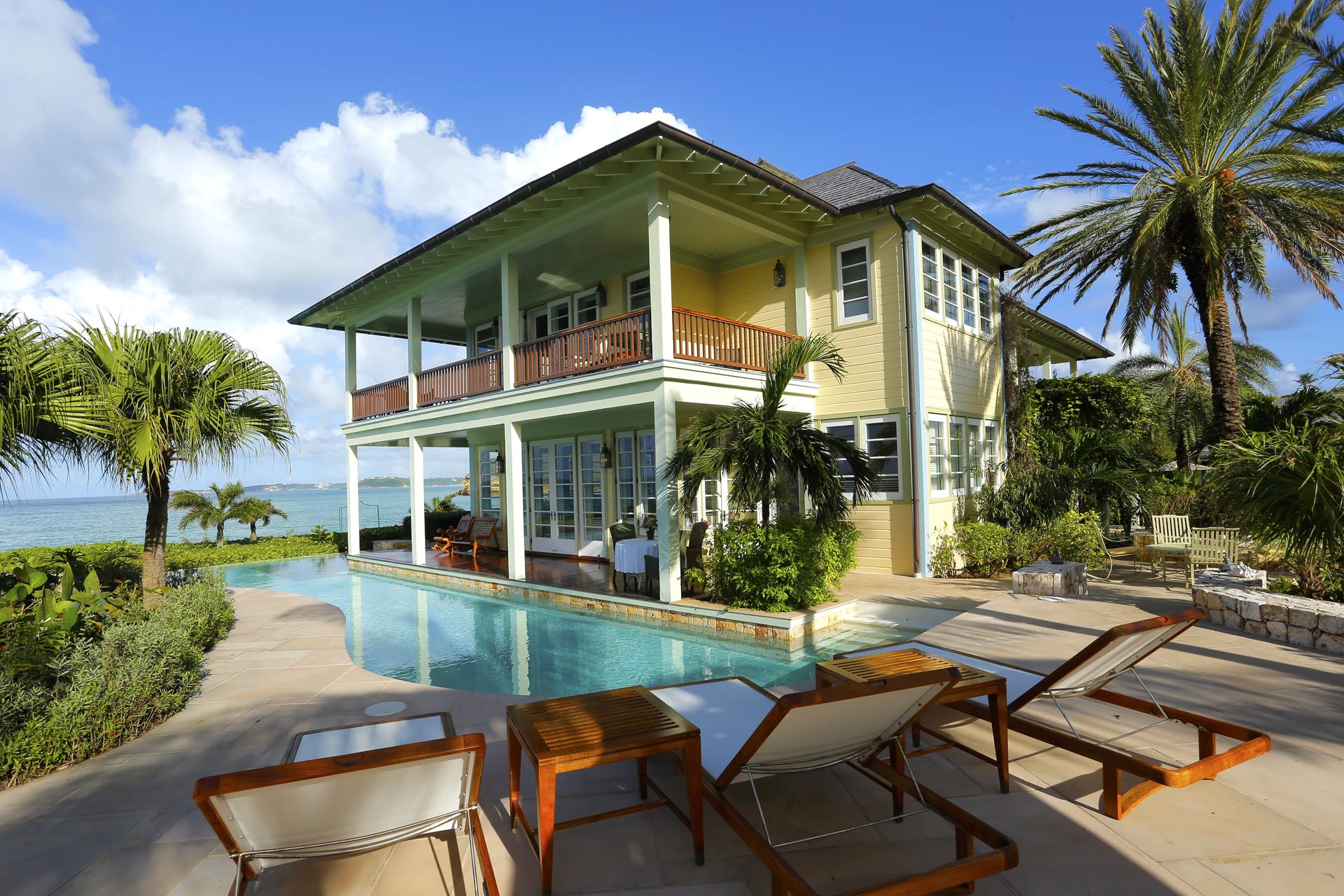 Major Upgrade and Renovation by Sunset Homes
Location: Long Bay, Anguilla
Brochure: Santosha villa
The name Santosha is derived from two Sanskrit words that together mean "entirely" and "contentment" or "being comfortable", the mantra for guests' experiences.
Set on the sugar sands of secluded Long Bay Beach, Santosha originally manifested as a personal residence. This villa's decor feels collected, not contrived, evoking a sense of past while still providing all of the modern comforts. Muted tropical colors mingle with gleaming West Indian woods and natural textures across the nine-bedroom estate.
Santosha Villa Estate now sleeps 23 across the grand villa, three guest houses – including a honeymoon cottage – and a nanny-apartment. The winding pool, hot tub and large event terrace with covered dining pavilion are surrounded by manicured tropical gardens and new cushioned seating. Basketball hoops have been added to one of the three lighted tennis courts and the full commercial kitchen is equipped and operational and ready to host weddings and events. Santosha Villa Estate can be rented with Long Bay Villas to sleep 56 with room on and off the beach for hundreds of event guests.
Beach Living… Find your inner peace and celebrate your passion!