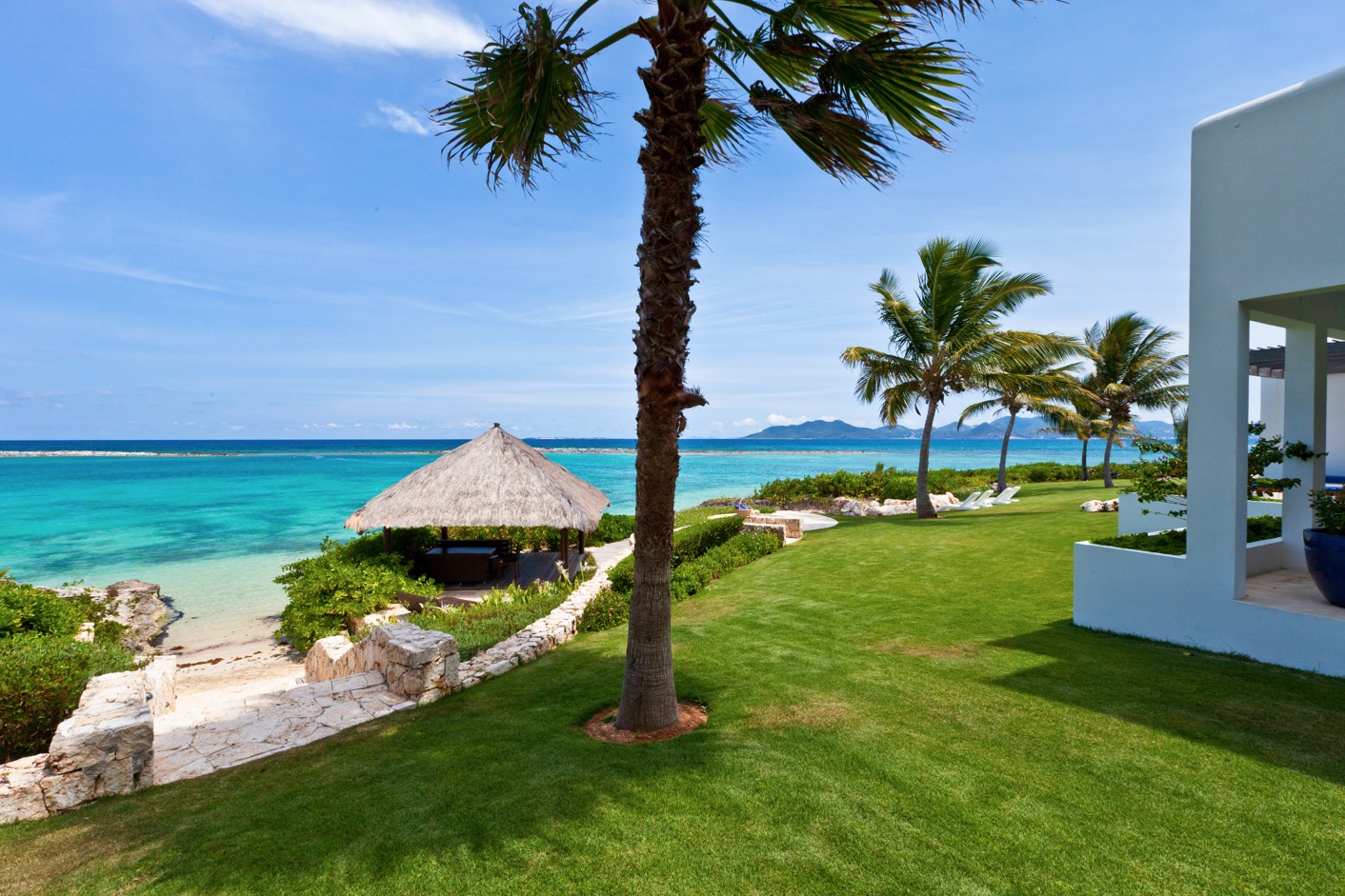 Construction Drawings 
and Build
Location: Little Harbour, Anguilla 
Brochure: Le Bleu
Le Bleu is unique in both location and design. Spacious and modern, the experience of staying here provides one of fresh air, blue skies and myriad colors of sea.
Le Bleu's accommodation and facilities are situated in 2 areas: Le Bleu and Petite Le Bleu. These areas are linked by attractive landscaped pathways which traverse the properties. The spectacular communal living and entertaining areas are situated on the upper level of Le Bleu, which is accessed by walking through an exquisite water garden and ascending the master staircase.
Le Bleu is simply the most exciting and glamorous villatel property in Anguilla. This 9 bedroom Villa (all en-suite) is located in approximately 2.5 acres of beautiful tropical gardens with 2 swimming pools, two small natural beaches, beach pavilion, tennis court, gym, cinema and beautiful water garden.
Le Bleu echoes the quality of its sister & neighbouring property – Indigo. However, its style is unique – combining modern Caribbean architecture with Thai influences to create a fabulous open style living space in a superb private location. Its generous scope, spectacular design, stunning views (overlooking the turquoise seas of Little Harbour), personal cinema and extensive and attractive private gardens (amongst the best in Anguilla) will make this the villa of choice for Anguilla's premier clientele.