Joel & Robin Globus
Tequila Sunrise Villa
Lovers Cove on Dropsey Bay
Sandy Hill, Anguilla BWI
We can't begin to thank you enough. What an uncomfortable feeling it was, just thinking about building on a Caribbean island while living in the U.S. After helping us decide on the right piece of property for our new home, you guided us through the approval process with the government to be a foreign land holder, listened to what we wanted for our dream villa, and translated our thoughts into drawings. You and your associates really understood what we wanted and showed us in 3D what it would look like. You reacted in such a positive way and made changes as we progressed through the building stages. I know that all the trades appreciated your guidance and input from positioning the villa on our property with the sun, wind, and view in mind, to the final touches. We heard so many horror stories about building; we kept waiting for the shoe that never dropped. All of our villa guests are amazed from the first moment when they enter our home through the Provence farm doors into the courtyard and look across the Great Room as their eyes take them over the infinity pool, beach, and ocean, onto the mountains of St. Marten in our back yard. In addition to keeping the construction within our budget you gave us exactly what we wanted. Thank you, thank you, and thank you.
Robert and Loren Pearson      Villa Kai
Long Pond Bay, Anguilla
Forget the books or horror stories about buying or building in the Caribbean! Our experience with Sunset Homes has been positive from start to finish. The thoughts of building a home from a distance can be intimidating but this was not our experience with the staff at Sunset Homes. Guided by Sugar George and Janine the staff at Sunset Homes utilizes the latest technology to maximize communication between parties in a timely and efficient manner. They also provided additional information and encouragement about building in the tropics. This initial experience resulted in a desire to continue the relationship with Sunset Homes and we contracted with them for the design and layout of our home in Anguilla. Sugar George patiently listened, advised and ultimately designed the home of our dreams. Sugar George's amazing artistic talent, his extensive product and building knowledge and contracting experience combined with the efficient Sunset Homes staff meant we were in the best of hands from beginning to end. We run a family construction business in the states and can say without reservation that Sunset Homes was the perfect choice.
Neil and Wendy Freeman
Tranquility Beach Anguilla, Meads Bay Santosha Villa, Long Bay Villas           
Meads Bay, Long Bay , Anguilla
"Our relationship with Sugar George and Janine works well because we respect each other's abilities," says Neil. "My strength is putting the deal together financially.  Wendy knows design and what guests will want and love.  Ian is the best person on island for architecture, design and construction.  And Janine has the tourism experience and knows how to get things done in Anguilla." Wendy Freeman agrees: "We don't question each other's expertise and we learn from each other."
Steven Seligman & KK Meyer
BeachCourt Villa              
Shoal Bay East, Anguilla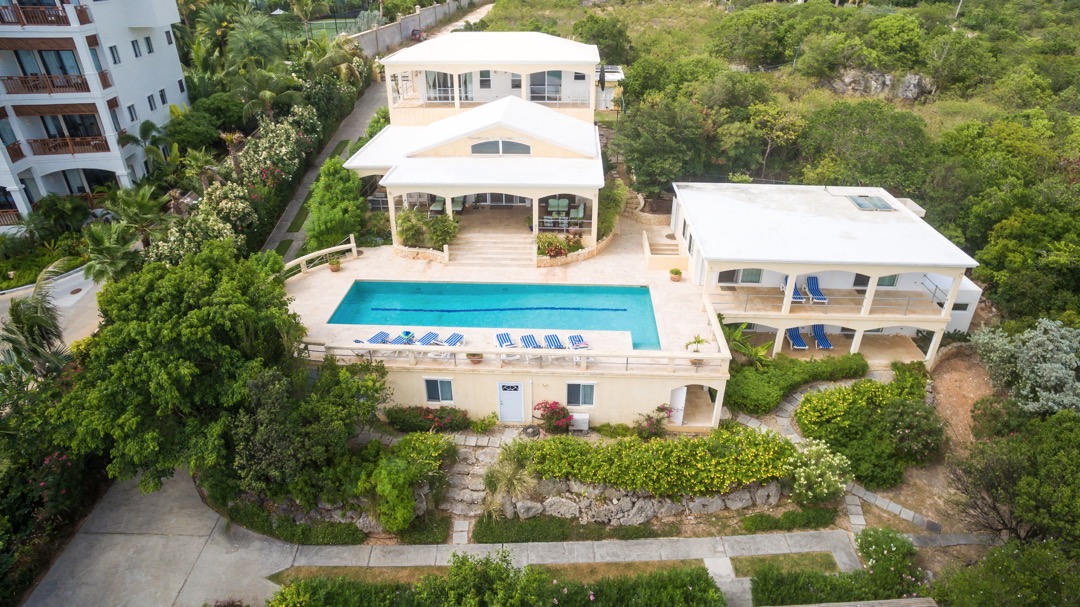 Competence without integrity is painful. Creativity without confidence is frustrating. Construction without discipline is dangerous.
When you get the whole package—a rarity—you have the best experience.
Sunset Homes' husband and wife principals, Ian ("Sugar George") and Janine are that gem of the "whole package": designed, sourced, and constructed our 10,000 square foot home on Shoal Bay to our absolute delight. Since then they have done everything from re-modeled a few bathrooms at BeachCourt Villa to building what the International Property Awards calls the "Best of the Best" world's home, on Meads Bay. When you get Sunset Homes you get the "whole package" in terms of creativity, execution, ingenuity, and honesty. Work is done brilliantly, on time, and at budget. The design process is stimulating; the construction is brisk; and the finished product makes others and you say, "This is remarkable."
Your project is the most important project; Sunset Homes will treat it that way.
Do yourself a favor—get the best to do the best.